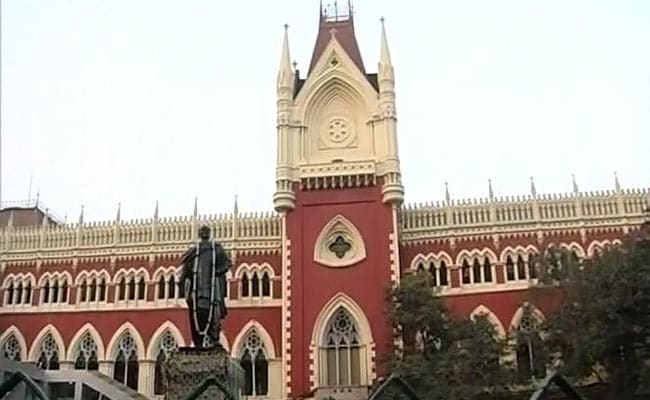 Kolkata: 
In an unprecedented development, the Calcutta High Court today stayed the process for the panchayat polls, the notification for which was issued 11 days ago. Asking the State Election Commission (SEC) to refrain from taking any step on the polls till Monday, the court asked it to submit a status report, after examining which the court will pass further orders.
Panchayat polls are scheduled to be held on May 1, 3 and 5.
The Calcutta High Court order was in response to writ petitions by the BJP and others. The Supreme Court had yesterday directed the BJP to approach the high court with its grievances over the deadline for filing of nominations.
The BJP that has challenged the SEC's decision to withdraw its April 9 notification which had extended the date for filing nominations by a day, called today's court order historic.
"Not only for BJP, it is a victory for ordinary for people in Bengal," said Pradip Banerjee of the BJP.
"For the first time in the 160 years of the court  it has interfered in the election process... in a mala fide and undemocratic  process. We are here only to preserve democracy and ensure a free and fair election," said Bijon Ghosh, a BJP lawyer.
The Trinamool Congress, the aggrieved party as it were, said this was unprecedented and  that it would challenge the order in the division bench.
"Repeatedly the Supreme Court has said that once the election process starts -- and the election process starts from the date of issue of notification -- no court will entertain any petition until completion of election. Therefore, according to me this finding of the high court is contrary to all judgments, all precedents and decisions of constitution bench of the Supreme Court of India," said Kalyan Banerjee, Trinamool MP and lawyer.
Mr Banerjee pointed out that the court had upheld his contention that the BJP had suppressed information that not only did it file a nomination in the Calcutta high court, it also filed a petition in Supreme Court.
"The high court has now fined the BJP Rs 5 lakh for suppressing facts from the court. The BJP should be ashamed," said Mr Banerjee said.
The BJP has been asked to deposit Rs 5 lakh to the registrar general of the court. The BJP says it will challenge this decision.
The BJP had moved Calcutta High Court on April 10. It had been asked to appear again the next day. But the BJP lawyer did not show up in court that day. Instead, they appeared before Supreme Court yesterday which asked it to go back to the high court.
The court, in its comments, condemned the "forum hunting" attempt by the BJP and said "your strategies in court and out of court cannot be the same."