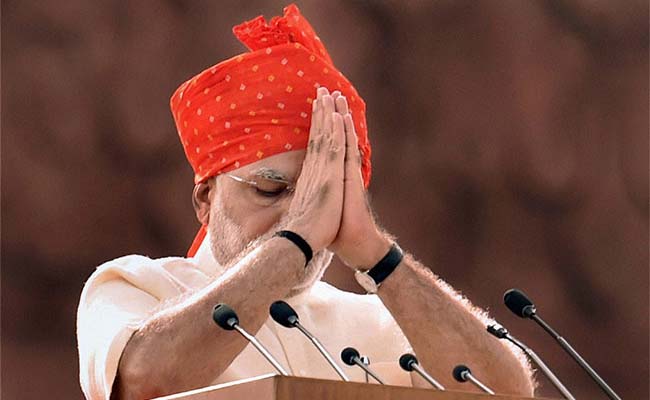 New Delhi: 
The second phase of the parliament's budget session was a complete washout as opposition parties, including allies of the NDA, vehemently protested against various issues including the establishment of the Cauvery Management Board, farmer's issues, according special status to Andhra Pradesh, among others. As a mark of protest against the disruptions in the parliament, Prime Minister Narendra Modi and other BJP lawmakers will observe a day's fast today. 
BJP has blamed the Congress and Sonia Gandhi for the failed parliament session. They also accused the Congress of not allowing any discussion, debate or business transaction to be held in the two houses of the parliament. Terming today's fast as a "farce", Congress and the opposition have alleged BJP deliberately disrupted parliament proceedings to ensure no-confidence moved by Andhra Pradesh lawmakers could not be taken up for vote. 
Union Minister Ananth Kumar, in a hurriedly-convened press conference, had also announced that lawmakers of the BJP and its allies will forego their salaries following an abysmal parliament session.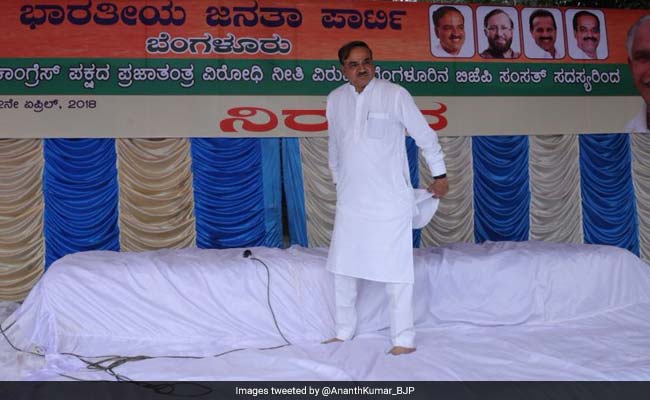 BJP minister Ananthkumar Hegde fasting in front of the Gandhi statue near Maurya Hotel in Bangalore.
Uttar Pradesh Minister Shrikant Sharma tweeted about BJP workers fasting in Mathura today from 11am to 1pm to protest against the "undemocratic" Congress.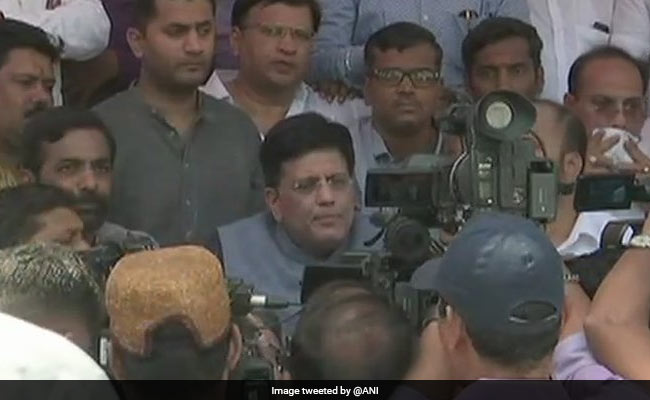 Union Minister Piyush Goyal, observing a day-long fast today in Thane, near Mumbai, said the way Congress and other opposition parties obstructed the budget session, is "condemnable to say the least", reported news agency ANI.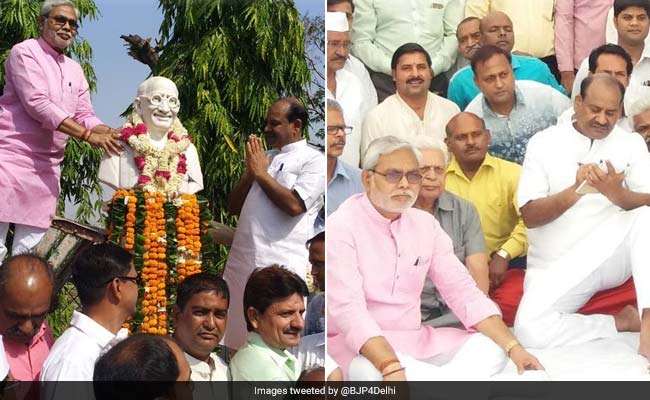 BJP workers fasting in Kota, Rajasthan near Mahatma Gandhi's statue.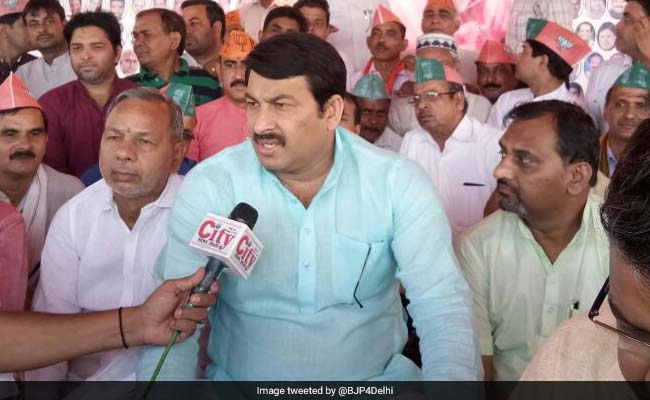 Delhi BJP chief Manoj Tiwari sitting on day-long fast at Shashtri park in Delhi.
Congress activist, on twitter, said the fast "certifies PM Modi and his government's incompetence".
Union Minister Hardeep Singh Puri tweeted about observing fast "in solidarity with PM Modi".
Follow the tweet thread to stay ahead on the big development: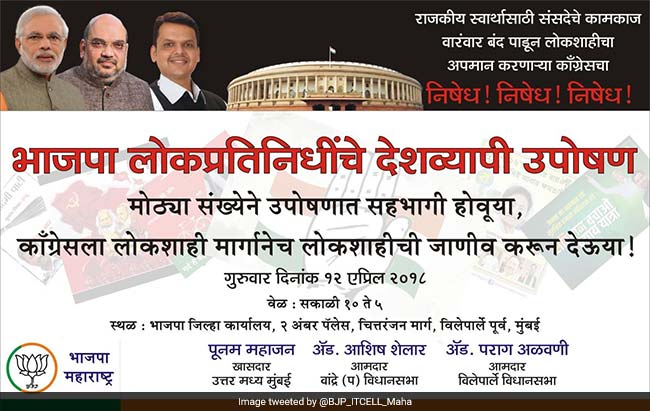 BJP in Maharashtra urged people to join in large numbers and support the prime minister and the BJP lawmakers in their fast to make Congress "Aware of what democracy is in a democratic way". 
Congress tweeted about "A Farcical Fast by a Fascist BJP".
Black Flag protests have begun in Chennai ahead of PM Narendra Modi's visit. Supporters of the opposition have taken to the roads protesting the centre's delay in setting up the Cauvery Management Board as directed by the Supreme Court. 
PM Modi, who is fasting today along with other BJP lawmakers, will continue his "routine work" and attend the DefExpo inauguration in Tamil Nadu today, BJP had tweeted.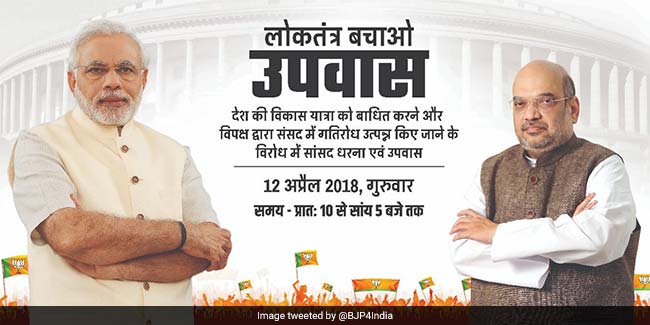 BJP also tweeted announcing the party's "Fast and Protest to Save Democracy" programme from 10am to 5pm today.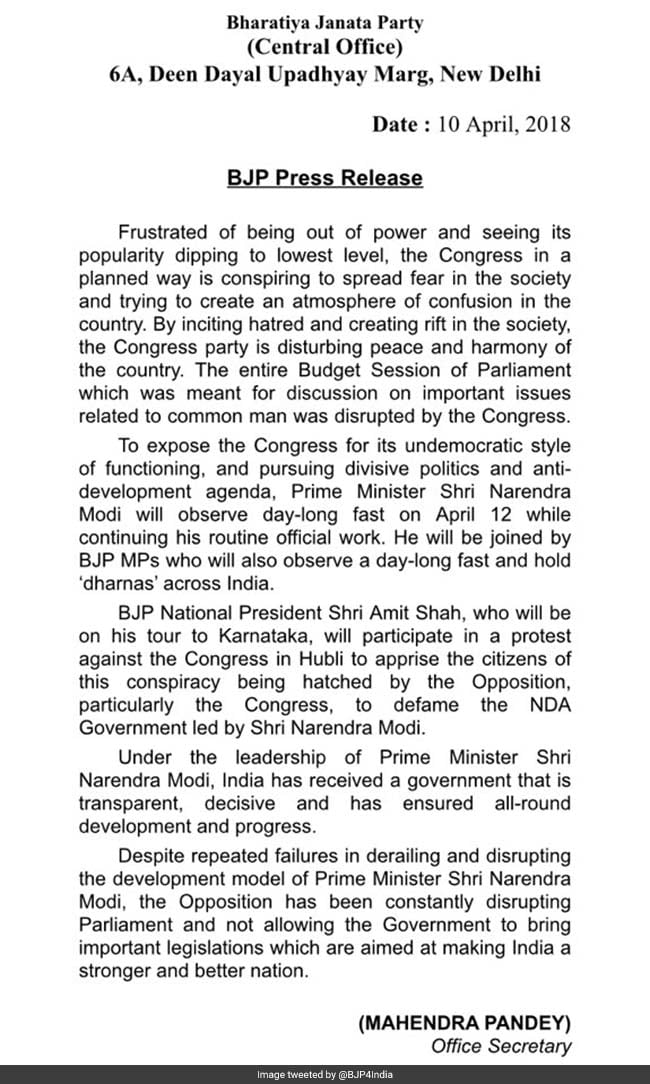 The prime minister, BJP party president Amit Shah will continue their "routine official work" while observing day-long fast "to expose the Congress for its undemocratic style of functioning & pursuing divisive politics & anti-development agenda", tweeted BJP.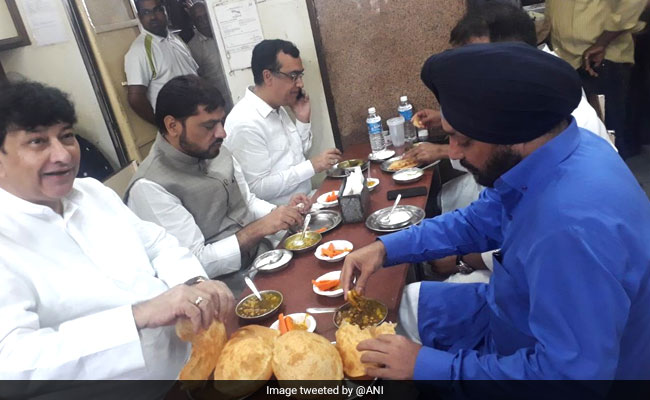 Congress Leaders Ate At Restaurant Before Protest Fast, BJP Tweets Photo
On 9 April, Congress president Rahul Gandhi and party leaders observed a day's fast to protest the atrocities against members of the Dalit community and to promote communal harmony. 
But soon pictures of Congress leaders, including Ajay Maken, Haroon Yusuf, Anrinder Singh Lovely and others, surfaced which showed them eating chhole bhature at a popular Dlehi restaurant. Mr Lovely was seen wearing the same shirt in the photo that he wore to the protest venue.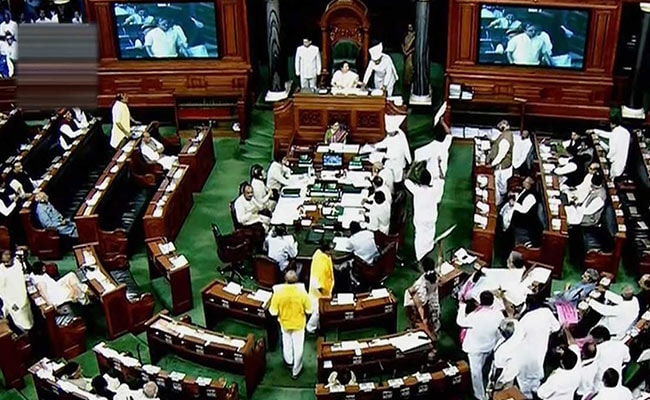 Lok Sabha Lost Over 127 Hours Due To Disruptions In Budget Session
Lok Sabha Speaker Sumitra Mahajan, in her summary report, said the lower house functioned for 34 hours and 5 minutes in all over 29 sittings. 127 hours and 45 minutes were affected due to "interruptions and forced adjournments", Ms Mahajan said. Of the 580 starred questions only 17 were answered, which translates to "0.58" questions being answered per day, she further said. A whopping 127 hours were lost this session till the house was adjourned sine die. 
Only 5 bills were passed and 5 were introduced in the Lok Sabha during this session.